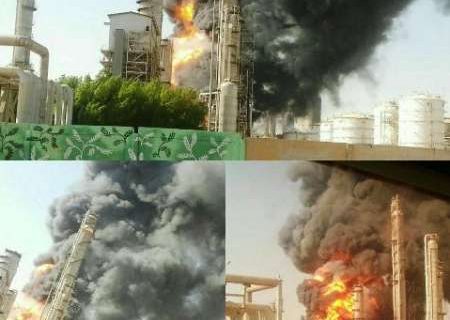 Deputy oil minister: Mahshahr's petrochemical complex under control
'Nothing is threatening the region,' Shahedayee said on Friday.
She said that after the explosion in this petrochemical unit, the fire extinguishers, the crisis committee and other operational teams quickly took action.
'In this incident one of the reservoirs was cracked at the lowest possible level and the substances entered the environment; only 3,000 tons of the total 18,000 tons of the substances available in the reservoir remained and it was a collective decision to allow everything in the reservoir to burn,' Shahedayee added.